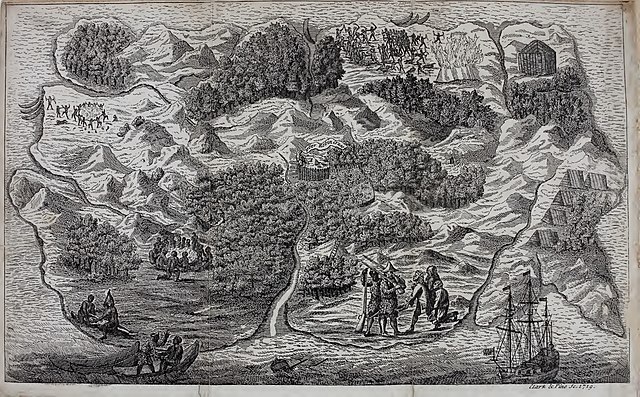 Description: This is a novel by Daniel Defoe, first published on 25 April 1719. The first edition credited the work's protagonist Robinson Crusoe as its author, leading many readers to believe he was a real person and the book a travelogue of true incidents. Epistolary, confessional, and didactic in form, the book is presented as an autobiography of the title character (whose birth name is Robinson Kreutznaer) – a castaway who spends 28 years on a remote tropical desert island near the coasts of Venezuela and Trinidad, encountering cannibals, captives, and mutineers, before ultimately being rescued. The story has been thought to be based on the life of Alexander Selkirk, a Scottish castaway who lived for four years on a Pacific island called "Más a Tierra", now part of Chile, which was renamed Robinson Crusoe Island in 1966.
Author: Daniel Defoe
Daniel Defoe (c. 1660 – 1731), real name Daniel Foe, was an English trader, writer, journalist, pamphleteer, and spy. He is most famous for his novel "Robinson Crusoe", published in 1719, which is claimed to be second only to the Bible in its number of translations. He has been seen as one of the earliest proponents of the English novel, and helped to popularise the form in Britain. Defoe wrote many political tracts and was often in trouble with the authorities, and spent a period in prison. Defoe was a prolific and versatile writer, producing more than three hundred works – books, pamphlets, and journals – on diverse topics, including politics, crime, religion, marriage, psychology, and the supernatural. He was also a pioneer of business journalism and economic journalism.
Language: English
Year of edition: 1719
This book is available in digital format only. You will receive the book file to your email after transferring the payment